They are perfect doors for when you want something that looks very simple and very professional. Great for high volumes of traffic, this fast-opening door can help control your building environment but allow unaided access during peak use times. They are perfect for workplaces, buildings, shops, and hospitals as no activity needs to be used to access this door.
The simple layout of its components guarantees fast installation and maintenance. An optimum solution, with a highly-attractive price/ performance ratio.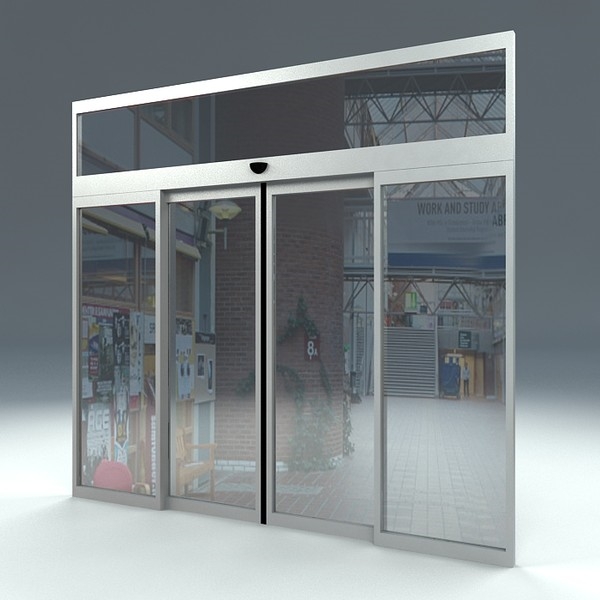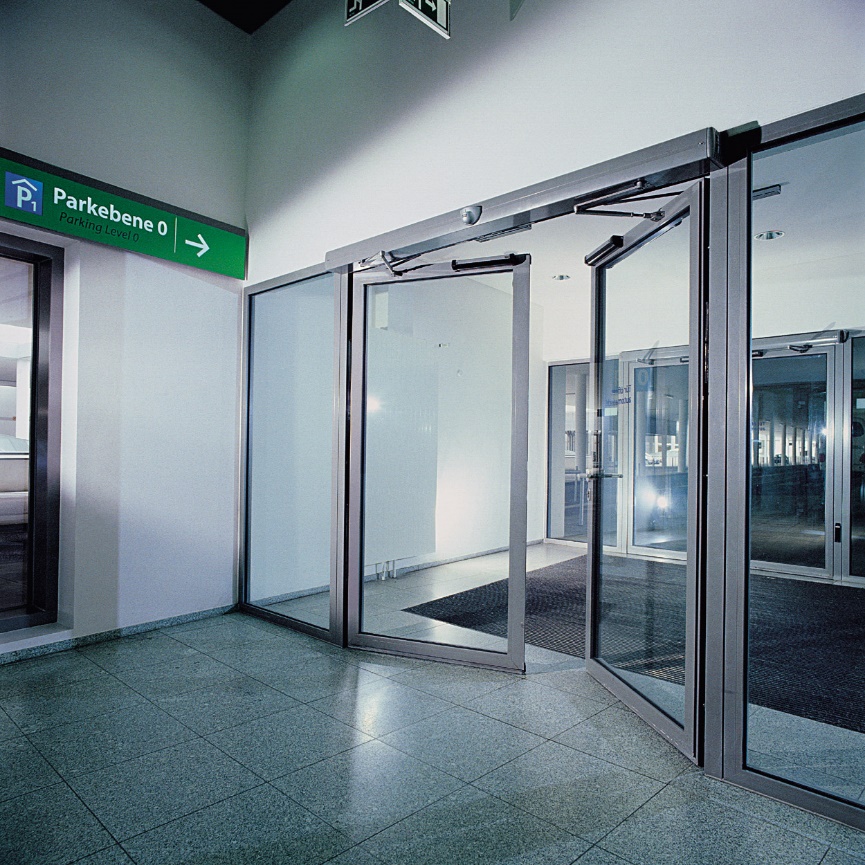 Exterior and interior swinging doors provide flexibility, efficiency and automated convenience for every entrance.
Swing doors are defined by the fact that they swing open in either direction. They are perfect when you don't have a free hand to open or close a door … Often seen in corridors of Hospitals, schools, and Public buildings.
When space is limited to accommodate swing or door to slide, look to commercial automatic folding doors for maximum door opening. The door can be folded to save space and maximize the opening width. Whether you choose a two- or four-panel folding door, you are assured of an automatic entrance package that provides convenience and accessibility in the narrowest of environments.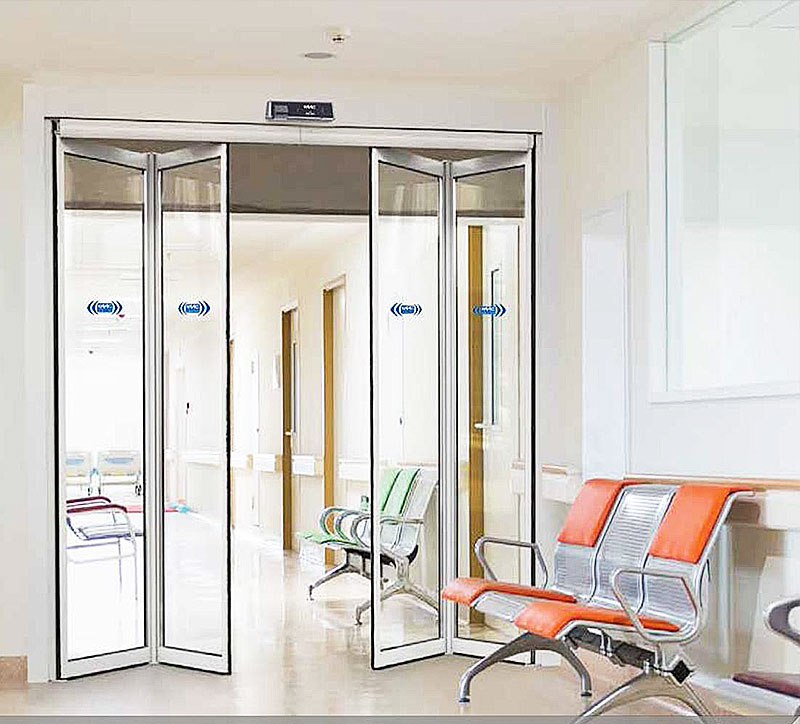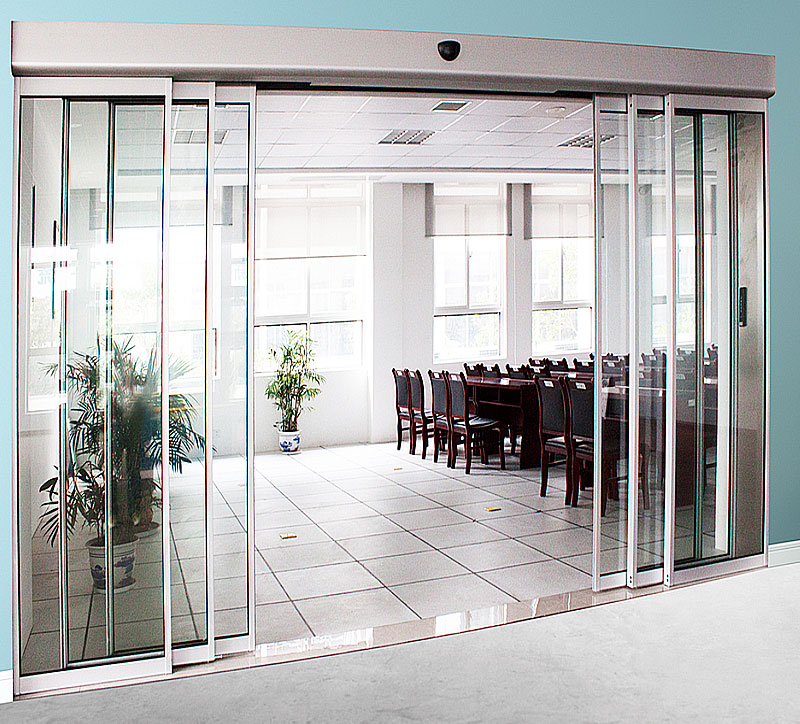 Automatic telescopic doors offer a great benefit when space is limited. By incorporating an additional sliding door active leaf, a telescopic automatic sliding door allows you to gain additional clear door opening … particularly welcome in the tightest of spaces.
Revolving doors are essentially a free standing vestibule that are eight times more energy efficient than either a slide or swing door system. On top of meeting the demands of energy efficiency and architectural appeal, revolving doors create comfort, improve traffic flow and increase security.
Revolving doors are ideal for hotels, office buildings, large convenience stores, municipal buildings, and high-ceilinged spaces, like cinemas and theaters. They look impressive and are ideal for climate, draft and noise control.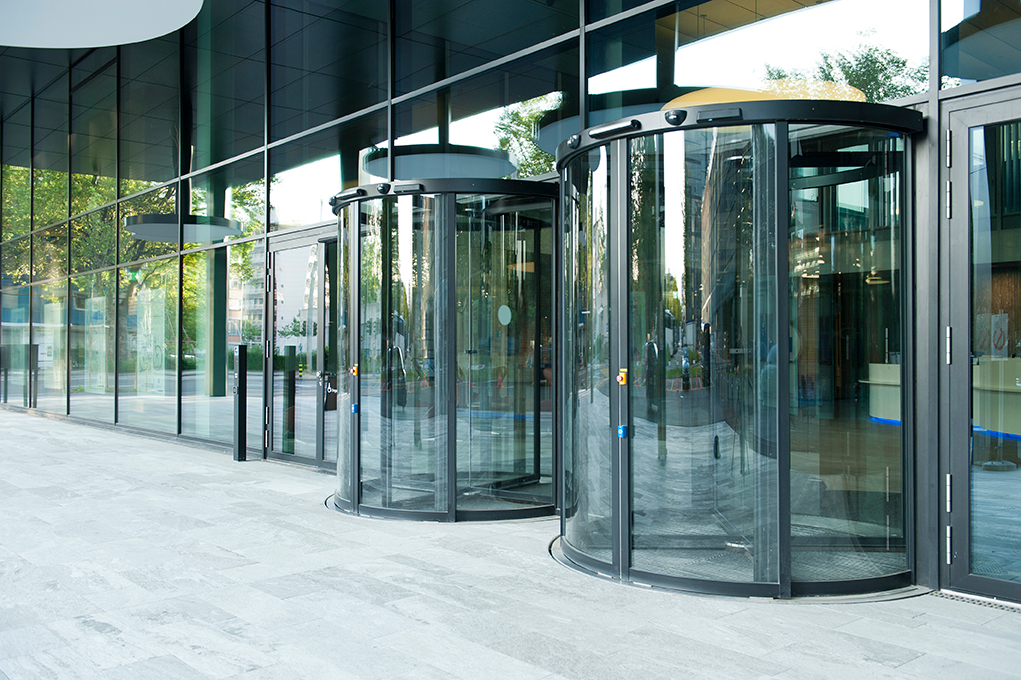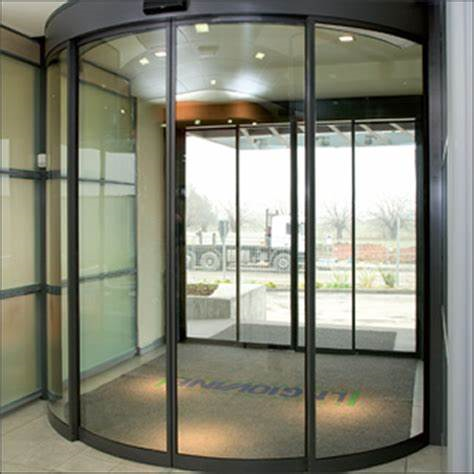 Semi Circular/ Curved Sliding Doors
A curved sliding door consists of a single slide or bi-part doors that moves radially. It combines comfort and an elegant design that achieves a special touch to the entrances of the buildings where they are installed.
The main advantage of curved sliding doors is the fact they do not interfere with the space around them. This type of door is used in commercial buildings, healthcare institutions, airports, shopping centers, hotels, restaurants, casinos and spas.
Turnstile doors take the place of regular doors to add higher security and reduce tailgating risk. These security turnstiles are like revolving doors, but they do not allow bi-directional passage to happen simultaneously.
Supplemented with full height gates to allow for handicap access and emergency egress.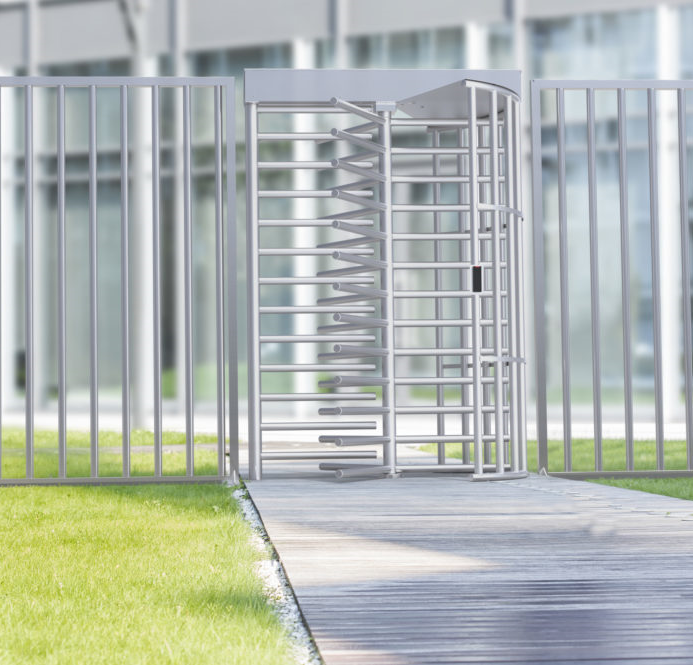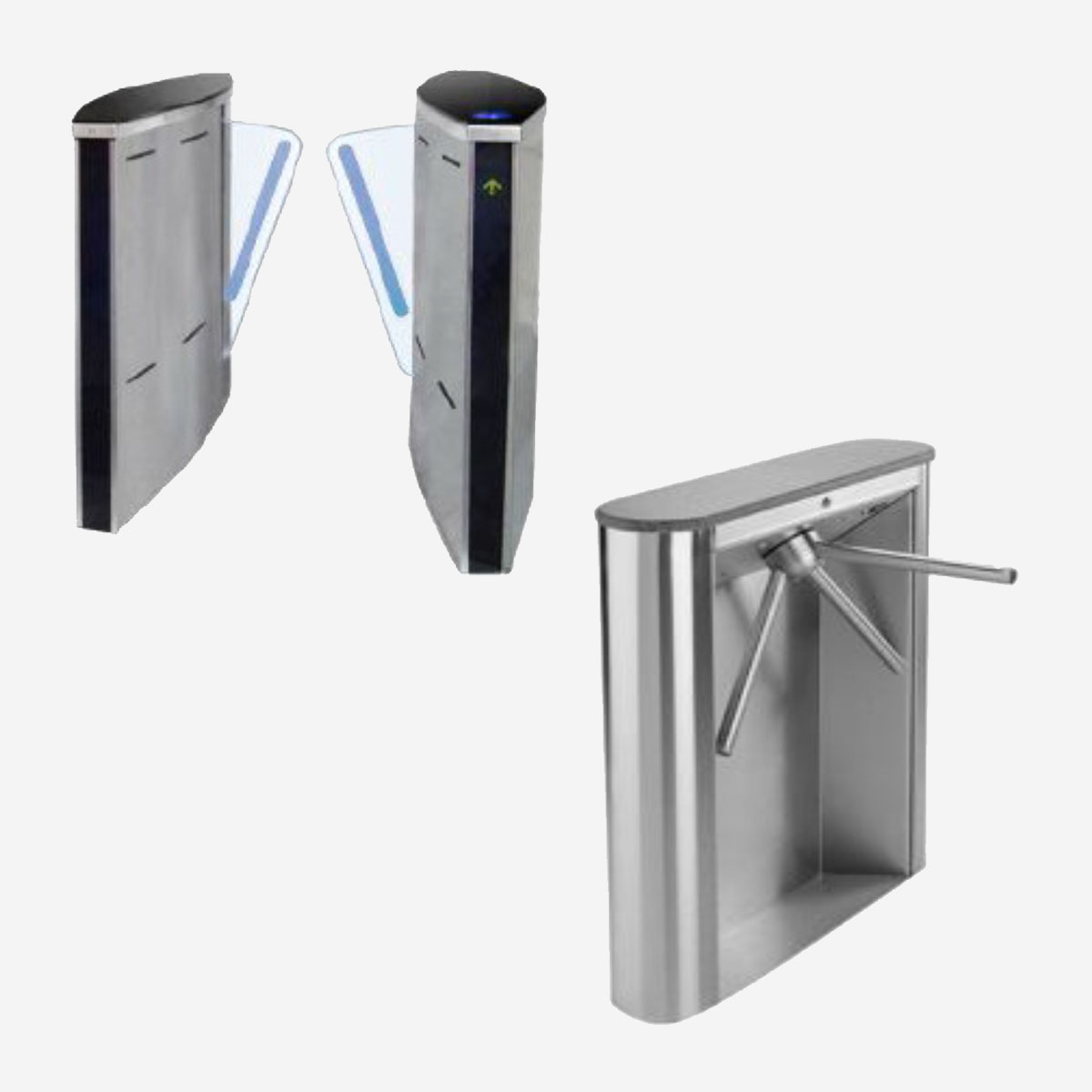 Tripod & Half Height Turnstiles
Tripod turnstiles can be used for access control to facilitate the work of reception staff at entrances to offices and administrative buildings, industrial premises, banks, public authorities and many sports and leisure facilities. They are quick, reliable and easy to use.